Monthly Update, June 2023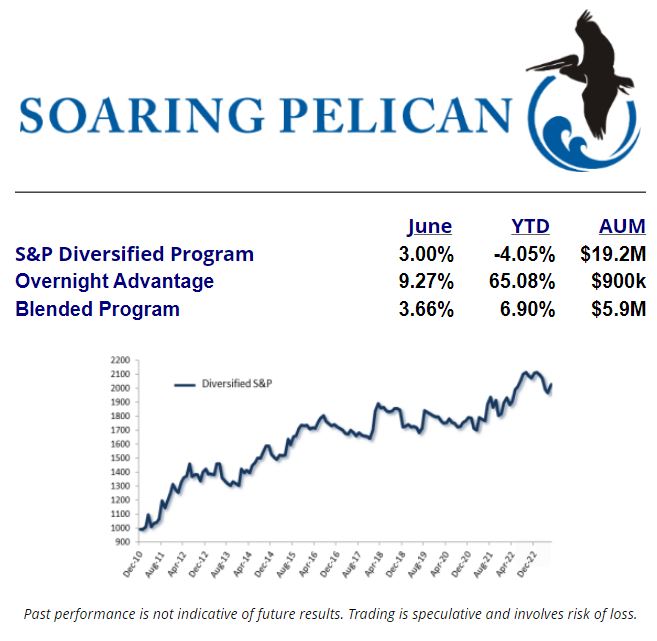 View Tearsheets here:
Click here to view the latest presentation.
Big Picture
The S&P moved higher throughout the month of June creating some excellent swing trading opportunities for long positions. Volatility returned to the market and created surging waves into the price levels where the sell-off began in early 2022. We see this area as an area of strong resistance.

Recent Program Performance
All programs thrived in a relatively higher volatility environment. Notable is the performance of the Overnight Advantage program, which captured the trend pullbacks with good accuracy. Intraday programs also profited from both mean reversion and breakout trading.

Our Outlook
As mentioned, we expect a rejection of prices at current levels. It has been our analysis that the S&P is in a long term pattern of oscillation instead of trend. Given underlying fundamental factors as well as a high interest rate environment and inverted yield curve it will be difficult for companies to create significant growth.

We hope you are enjoying the summer!

Best regards,


Sam Beckers and Dario Michalek
Soaring Pelican, LLC
805-322-7393
PAST PERFORMANCE IS NOT NECESSARILY INDICATIVE OF FUTURE RESULTS. FUTURES TRADING IS SPECULATIVE AND INVOLVES A HIGH DEGREE OF RISK.